About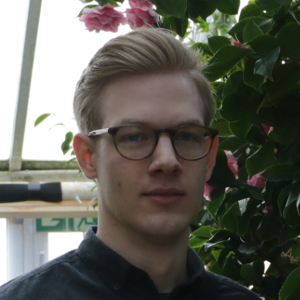 My name is Hampus Liljekvist, and I love learning, problem solving and creation. I'm currently working as a programmer at Paradox Development Studio in Stockholm, Sweden.
I have three major passions in life, software development, music and video games. I fancy the combination of mathematical logic and creativity in hands-on programming, particularly when it involves developing software for people to experience. Solving complex problems and seeing the result manifest itself in a better product is something I adore.
Apart from music and video games I highly regard art in general, though I'm especially fond of film, literature, writing, and design. I try to live a moderated and healthy lifestyle, and tend to take on too many side-projects like learning German or learning how to play piano.
I'm an MSE Computer Science and Engineering alumnus at KTH Royal Institute of Technology with a Master's degree in (Theoretical) Computer Science. At the moment I'm fully focusing on my work, but what little spare time I can gather is spent on developing my programming and music production skills. On the less productive side I have always had video games and music as my largest areas of interest.
This website works as a hub to my online presence. You will find links to some of the web services I use to your right or below, depending on the device you are viewing this on. Also make sure to check out the other pages on this site for a more in-depth presentation of my current projects.
Good luck and have fun.
Contact
If you would like to contact me personally, the easiest way would be through the social networks like Twitter, Facebook or LinkedIn.
License and Technology
The licensing of my work is according to the footer unless otherwise stated.
This website was built using Foundation by ZURB, which is licensed under the MIT license. The site itself is hosted on GitHub Pages. Fonts come from Google Fonts, and Font Awesome, licensed under SIL OFL 1.1, is used for icons. All other website components are gratefully used according to their respective licenses.
The domain registrar is Namecheap, and CloudFlare is used as a CDN and DNS server with free Universal SSL.